6 BEAUTY PRODUCTS TO BE READY FOR SPRING
Finally the spring has come to our cities and our souls. We all feel something new in the fresh air, we are all waiting for changes to come. But after such a long winter it may be difficult to wake up and be ready to meet all these changes. So, our team has decided to make up a list of 6 beauty products which will help you to overcome the winter mood.
LUSH Enzymion
Your skin is really sick and tired of cold and windy winter days. It suffered really a lot, so why not make it feel happy? It is quite easy with one of LUSH cremes – LUSH Enzymion. Lemon's smell, vitamin E and glycerin will be an ideal solution for your spring skin care. It moisturizes and mattifies your skin, diminishes redness and will certainly bring you spring mood and legerity.
Photo: pinterest.com
Naked Skin One&Done
When the air becomes warm we want to put off not only heavy coats but also thick perfectors. Urban Decay «Naked Skin One&Done» will perfectly suit this aim. Its cover is very gentle and airy, and it provides all-day wear and feels amazing. Besides, you don't have to worry about foundation stains on clothes – this product will never leave them!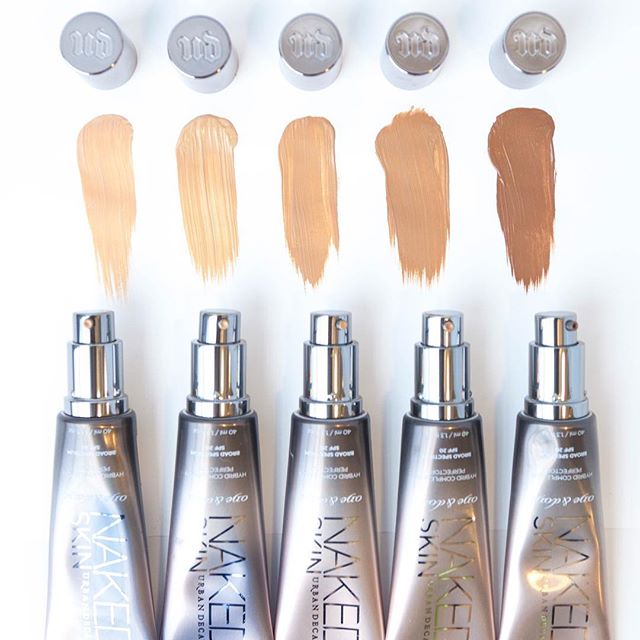 Photo: Scoopnest.com
Les Contes Bois Enchanté
When everything around you smells so fresh and breezy it's obvious you have a desire not to stay behind. Use Eau de parfum «Bois Enchanté» by Les Contes. The name of the company means «fairy tales», and it totally deserves to be called like that. Notes of apple, violet and lily of the valley will make you a fairy of the spring. We promise all passers-by will fall in love with you after smelling your perfume.
 Photo: shineofstyle.com
Benefit Brow Zings Eyebrow Shaping Kit
Light skin tone and pleasant spring perfume is done, but we shouldn't forget about our eyebrows! It is very easy to take care of them with this wonderful product from Benefit. Soft eyebrow shaping wax, 12-hour resistance and 6 combinations of natural colours will make your eyebrows look perfect.
Photo: www.benefitcosmetics.com
Highlighter Benefit Beam
No doubt we want to shine this spring! Be as bright as the sun, amaze people with your beauty – it is all real with benefit highlighter High Beam. The skin starts to look like a picture taken by the best photographer. Illuminating – this word is absolutely about this product.
Photo: www.benefitcosmetics.com
Mac Dazzleglass
And out last product for this spring for you to look natural and shine is an almost classic lipgloss by M.A.C. We believe it was created by fairies, because the lip volume, which this product builds up, can't be made without magic! By the way, if the winter wasn't kind to your lips, Dazzleglass will take care of them thanks to its dense texture.
Photo: shop.makeup-artist.com.ua