THE BEST STREET STYLE LOOKS FROM #MBFW RUSSIA FW'17
Well, we know all your insta-stroies and news are full of photos and videos from Mercedes-Benz Fashion Week in Moscow, especially if you live in the capital. And all people and bloggers say different things – some of them are excited, some believe it is a total fail. We won't discuss the runway – what is more interesting is street style looks. Let's take a look at those bloggers' outfits which seemed most impressive to our team.
We don't know whether coloured sunglasses can protect you from the sun, but at least you will look fashionable in them. Red, yellow, heart-shaped – doesn't matter. But they must be semi-transparent. @acid.m (Marie Kitsova) knows all about it. And yes, these braids looks very fashionable!
Photo: Ivan Evseev
A beautiful red top with outstanding form of sleeves looks really wonderful. Especially with high-waisted jeans. Flounce is a hot trend this season! Thanks to @kristykate_ for this look.
Photo: vogue.com
Military is becoming really trendy. We like this khaki bomber with a striped shirt.
Photo: Ivan Evseev
Combination of khaki and red is also what we took a notice of. @makidonysh's outfit is a good example of how to wear these colours.
Photo: BASEPROD.
We adore  this coat for its sleeves, which seem to come to us from the 19th century, flower print and collar. @g_pengrin has created a wonderful look with Alexander Rogov as its main character.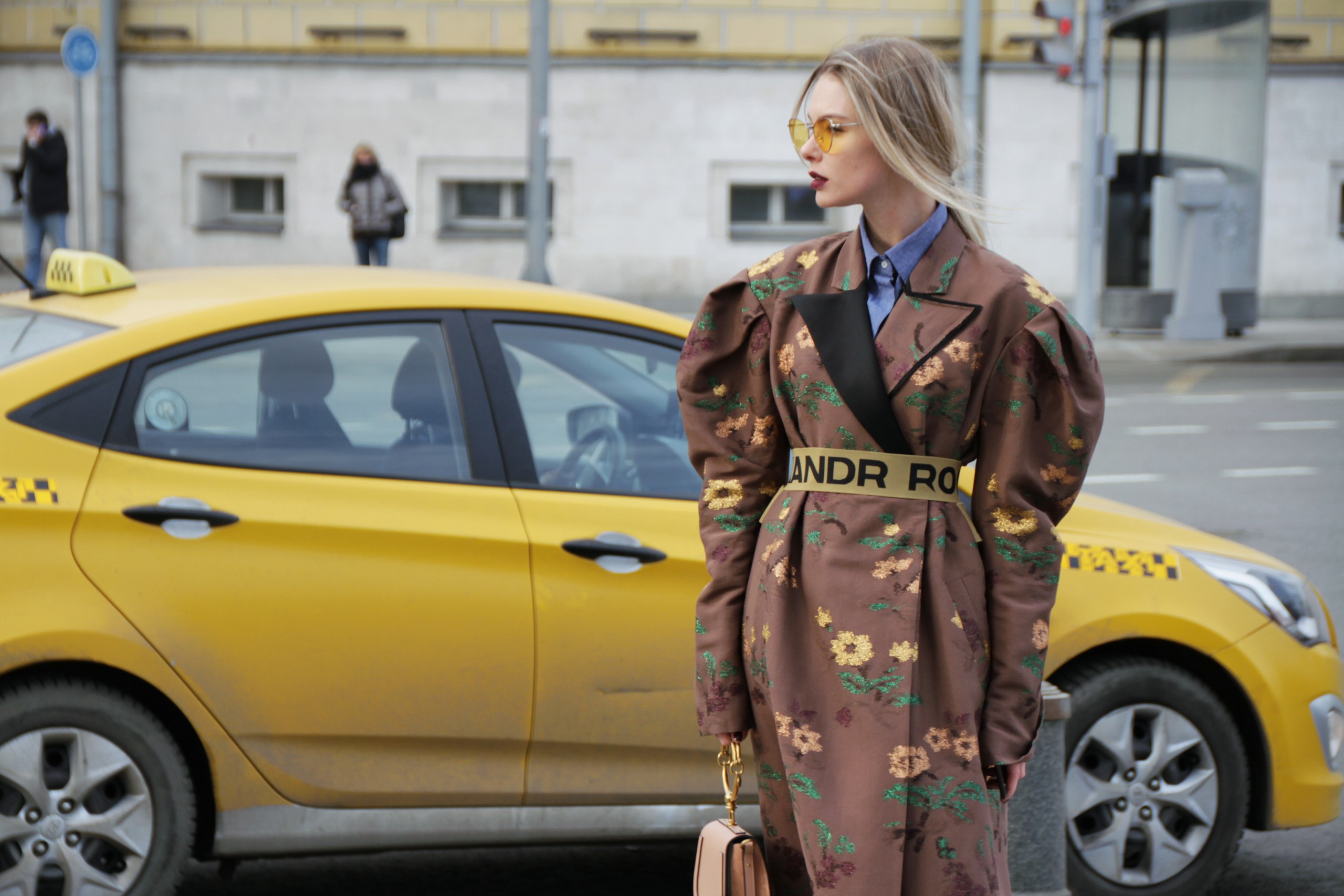 Photo: Eldar Samedov
Sport style with some oriental print – that is how this @maryana_ro look can be described. Sleeves are incredible.
Photo: nastyaafed
Contrasting colors is always a wining choice. Besides, Kate liked @Staisy_johnson's cap and jackboots so much that she decided to illustrate her!
Photo: photoanybagina
What do you think about all these looks?